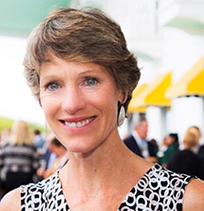 October 15, 2018
The Entertaining Garden - Lecture and Presentation Frederick Rice - Garden Designer, Public Speaker,
Owner Oak & Ivy B&B
Red Fox Bar & Grille Restaurant -Time: 10:30am
It takes a diverse and energetic cast of characters to create an entertaining garden and to keep the show fresh and alive. The plants may be the stars of the show but a vast array of four legged and winged supporting players, and six legged stage hands who frequently eat the props when your back is turned, keep this garden adventure an unending and evolving production.
You the gardener are, of course, the director of this show and the two legged audience of friends and family who come to "Ooo and ah" are the beneficiaries of all your hard work and dedication.
Consider "Designing the Entertaining Garden" a sort of director's manual of ideas to help make your own garden production more personal and exciting for you and for others with whom your share your horticultural vision.
ADVANCE RESERVATIONS REQUIRED -
must be received by October 1st, 2018
PRICE: $25 members / $27 non-members
Contact Cindy Katsapetses for reservations