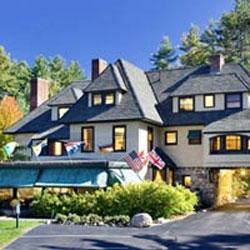 June 18, 2018
"Annual Meeting & Luncheon"
For MGC Members and Invited Guests
Stonehurst Manor - North Conway, NH
Time: 11:00am
The end of the fiscal year and an opportunity to start planning for summer gardens, projects and activities. We will recap current projects and review plans for our upcoming year and new projects. We will alson induct new officers for the term of 2018-2020.
Stonehurst Manor was constructed in 1874 and modeled after classic English manors and is now the premier hotel in North Conway which also includes a gourmet restaurant.
We enjoy every opportunity to dress up and, this being the last meeting of the year, it is a great time to do just that.
Door prizes and raffle items will be provided by the club.

ADVANCE RESERVATIONS REQUIRED - must be received by June 8th
PRICE: $24 members / $26 guests
Contact Marlene Lawton for reservations