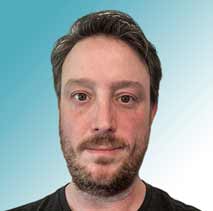 April 15, 2019
Lunch and Learn Event -
"My Approach to working with Nature"
Jamie Colen-Fuller Gardens Horticulturist & Entomologist
Red Fox Bar & Grille Restaurant -Time: 10:30am
Jamie Colen is the garden director at Fuller Gardens in North Hampton, NH. His approach is that we need to work with nature, not against it. Too often we do not take the time to observe nature enough to understand the balance. This is true with the respect to pests that are often maligned and treated with harsh chemicals that upset the predator/prey balance.
He insists that careful observation can help gardeners avoid bad choices. Soil makeup and care is of massive importance - we should not look at soil as simply being a sponge that holds water. Soil is teeming with life forms and their role must be understood in order for plants to thrive – feed the soil so the soil feeds the plants. Jamie has been a rose consultant for the City of Boston and speaks frequently to garden clubs across New England.
Sorry, but we are pleased to say this event is now sold out