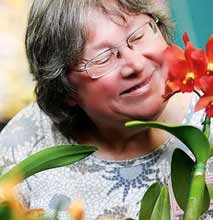 January 7, 2019
* alternate Date in case of snow = January 21st
Traditions & Techniques of Building Stone Walls
Kevin Gardner
Writer, Teacher, Builder, Author
North Conway Community Center -Time: 9:00am
Have you ever driven or hiked nearby countryside and wondered how and why those stone walls came to be? Kevin has the answers. and covers a few of the main topics of his book, "The Granite Kiss", touching on history, techniques, development and aesthetics. He explains how and why New England came to acquire its thousands of miles of stone walls and their significance to the New England landscape. Along the way Kevin occupies himself building a miniature wall or walls on a table top, using tiny stones from a five gallon bucket.
During the Q&A, listeners may ask about specific problems or projects on their own properties. This program will answer those questions and more. Kevin will share his 30 years of experience in building, restoring, and repairing traditional New England-style dry stone walls.